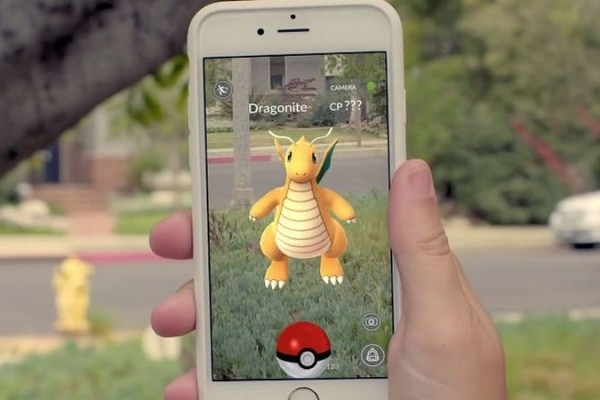 文:LIZ GRANGER(228期) / 譯者:蘇威宇
8/27-9/02 我在台灣
台南參加了七天六夜的蘇老師斷食排毒營,
只有一句話可以形容這次的旅行-"難以置信"
。
第一件難以置信的事:
去之前我被告知斷食的計畫如下:
第一天:晚餐有蔬菜湯
第二天&第六天:進行水果斷食
第三天&第五天:進行果汁斷食
第四天:個人可以選擇只喝水或無水的斷食
結果,幾乎全部的學員都在蘇老師的建議下選擇四天斷食。這表示從抵達當天開始,
我們會有四天不吃東西,甚至在第四天的斷食連一滴水都不喝。
瘋了嗎?我無法相信人類可以實際連續四天不進食,但是終究我做到了!

第二件吃驚的事:
每天早上我們必須喝檸檬鹽水,這是最難熬的部分因為檸檬鹽水嚐起來像海水。
你可以想像每天早上要喝2000毫升的海水嗎?說真的,造成胃的不適、噁心會令人想要放棄
但是當我看到同學們一致並堅決的喝完這個難喝的液體,
這樣的精神令我也鼓起勇氣喝完它!

最重要的是喝完檸檬鹽水會幫助排毒並將体內大部份的廢物排出,
因此不管這個"水"有多可怕,為了效果都是值得的。

第三件微妙驚人的事:
活動期間完全遠離手機與網路!老實說我不能否認這是最棒的主意。
有時候手機是個負面的裝置,它會打斷我的注意力。沒有手機我便可以專心的參與活動,
全心全力集中在課程的目標上。
最後一天拿回手機之後,我無法控制自己地馬上打開手機查看電郵與簡訊,
但這影響到我後來對瑜珈課的注意力。
所以,如果未來要參加各種活動,遠離手機/網路或許不是一個壞主意。
屏除來自手機的干擾,我們可以找到某些程度的平靜。

第四件驚奇的事:
瑜珈與水。小蘇老師(蘇老師的兒子)教我們簡單的瑜珈體位法(早晚各一次),
幫助我(包括你們)減輕脊椎及骨盆的疼痛。
是的!現在我必須勤奮的練習這些瑜珈體位法,希望它會幫助背痛痊癒。
一直以來我都不太喝水,蘇老師要求我們每天要喝3000毫升的水且不包含檸檬鹽水。
在活動期間持續練習喝水的藝術之後,我了解到喝大量的水對身體排毒的重要性。
此外還可以幫助我們減重、看起來更年輕。現在的我變得喜歡喝水了。
第五件事是....我戒玩寶可夢(POKEMON GO)了。
至今我7天沒玩了,心裡上也當作是一個戒除的好時機。
這個斷食營所帶來的成果不全是我們減了多少公斤、瘦了幾吋,
我們所學到的是,如何繼續維持這一套健康的模式,
並且在回家之後能夠在日常生活中應用活動中學到的健康知識。
這一趟旅行對我來說並不容易,但是有了完成斷食之後我們發展出來的決心與毅力,
我知道我的心智已經比過去我所認知的我更加強大了。
希望我的家人與朋友可以探討來參加這個斷食營的想法,重點是可以排毒又變年輕喔!
最後最重要的是要感謝我的全體同學,團結一致、戰勝不可能。
這確實是艱難的挑戰,但是我們都做到了。
感謝蘇老師及他的家人在這段期間不只教導我們豐富的知識,
還有給予很多所需的支援、溫暖、以及關懷。










我們要堅強並保持練習!
------------------------------------------------以下為原文---------------------------------------------------------------------------
7 days 6 nights detox fasting yoga retreat in Tainan, Taiwan - by Master So 27 Aug-2 Sep
Only one word can say about this trip,"Unbelievable"
1st unbelievable thing:
Prior to arrival, I was informed on the fasting meal program as below:
1st day -veggie soup for dinner;
2nd & 6th day - fruits;
3rd & 5th day - fruit juice;
4th day - nothing but you can have an option of either to consume or not to consumer water‎.
End up, almost every participant in the program chose the 4 days fasting as suggested by Master So, which means from the day we arrived, we stop eating for 4 days and the last day even fast without water.
This is crazy idea for me that I can't believe human can actually fast for 4 consecutive days! However I did it !
2nd Jaw-drop thing:
We have to drink salt lemon water every morning. This is the most difficult time cause the salt lemon water tasted like seawater! Can you imagine drinking 2000ml seawater every morning ? Seriously, the nauseous, the uneasiness created by the gastric made one wants to give up, but when I saw my classmates all united and so determined in downing this awful-tasting liquid, this kind of spirit encouraged me to finish it! Most pertinent objective is that this water can help detox and release most if not all the unwanted items out of the body, thus no matter how "horrible" this water can be, it all worth the effort .
3rd incredible part :
Stay away completely from hand phone/internet during this whole retreat! Be honest this is the best idea as I cannot deny that hand phone somehow is a negative device as it can at times disrupt my attention, in this case draws me away from what I am suppose to be focusing on - my full attention to the main objective of this retreat. On the last day they handed it back to us, I can't control myself and immediately turned it on and check mails/text messages, it disrupted my concentration in the subsequent yoga class. So, it might not be at all a bad idea to be away from our phone if we plan on going to retreats in the future, without the disturbance of the phone we could possibly find some level of peace.
4th amazing part:
Yoga and water. Master So Junior (the son of Senior Master So) taught us simple yoga pose twice a day which can help me (including most of you) to reduce my back and pelvis pain. Yes, now I have to be a diligent student, practice this yoga poses in hope that it will help to have back pain healed.
I am one who has never drank much water. Master So require us drink at lease 3000ml per day exclude from the salt lemon water. After practicing the art of drinking 3000ml water during retreat, I realised that drinking loads of water is very important in the detoxification of our body, in addition it could also help us to lose weight and looks younger. Now I like to drink water
5th thing is ...... I quitted playing Pokemon Go. Since I didn't play for 7 days, mind as well take it as a good time to quit
Result of this retreat is not all about how much weight we have lost, or how many inch we have reduced. What we have learnt is how to keep this healthy style going and be able to apply the knowledge gained in this program back in our daily life. As much this was not an easy trip for me, but with the determination and endurance that we have developed, upon completion this course eventually, I know I am mentally stronger than what I thought I was.
I hope my siblings and my friends can explore the idea of attending this retreat. Conclusion is - Detox and Rejuvenation!
Last but not least, thanks to all my classmates who stayed united, stronger and fought the impossible successfully. It was indeed a uphill challenge but we made it. Many thanks to Master So and his family who not only taught us alot, but also displayed the much needed support, the warmth and care which they have provided in the duration of this course.